The Byzantine shipwrecks A, B and C are located in the bay of Vasiliko on the island of Peristera Alonissos and are located at a depth of 57 meters with loads consisting of amphorae. The byzantine shipwreck A dates back to the 12th century A.D, while the shipwrecks B and C date back to the Byzantine period (10th and 11th century A.D) and are located just 6 meters apart. The number of amphorae per shipwreck is between 3,000 – 4,000.
The cargo ship «CHRISTOFOROS»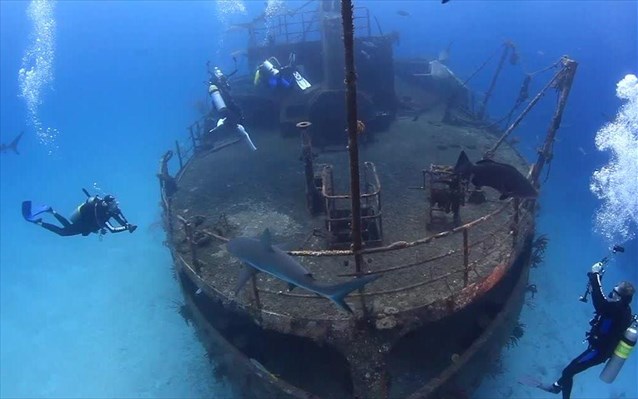 The cargo ship "CHRISTOFOROS", built in Scotland in January 1950, sank in October 1983 at a depth of 43 meters in the bay of Panormou, off the coast of Skopelos, while transporting 2,600 tons of cement from Volos to Piraeus harbor in the way to Algeria. It is a modern shipwreck in excellent condition as until recently diving was prohibited because it is submerged in an underwater archeological site.
i-blueCulture project has been co-financed by the European Regional Development Fund of the European Union and Greek national funds through the Operational Program Competitiveness, Entrepreneurship and Innovation, under the call RESEARCH – CREATE – INNOVATE
The project started on November 2020 and will be completed on April 2023
The scientific responsible and coordinator of the project is Dr. Dimitrios Tzovaras form CERTH-ITI